New
Roll over image to zoom in
Click to open expanded view
$3.00 – $12.00
100% Pure Natural Tea
Crafted from finest nuwara eliya tea plantations
comes in fully sealed pack
Compare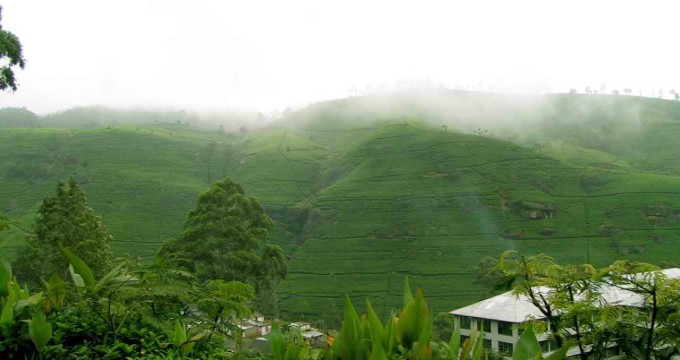 Nuwara Eliya
Situated at around 2000m above sea level and surrounded by lush tea plantations Nuwara Eliya is the main hill resort of Sri Lanka and the heart of the tea industry. Once a pleasure retreat of the European planters the town is still very much an English town with many English style bungalows and buildings. Nuwara Eliya is a good escape for those who miss cool breeze in tropical Sri Lanka at any time of the year. Local tourists flock to this town in their 'season' from March to May when it is the hottest duration for the town, April being the busiest.
Nuwara Eliya offers many activities for tourists including visits to tea plantations golfing, horse riding, boating, hiking and of course exploring the beauty of the landscaped gardens, waterfalls and plateaus.
The hill station of Nuwara Eliya (City of Light) is celebrated for its fresh climate, the wonderful scenery all around, and its "Englishness". Wonderful mountain panoramas surround the wide valley, into which fall many lovely but icy waterfalls. There are still a few patches of virgin jungle left, with stunted, gnarled trees, primitive tree ferns and strange looking lichen. It is the hub of the tea country, lying 77 km from Kandy and 180 km from Colombo. At an elevation of 2000m, the temperature varies from 10 to 20 degrees Celsius, falling to near zero on winter nights and producing occasional frost. The roads zigzag through the most spectacular mountain scenery to reach this picturesque district.
In an island where ancient history almost drips out of every rock and pool, Nuwara Eliya is quite a recent town. A popular mountain resort during colonial times, this quaint region still retains its popularity with holidaymakers, particularly during the months of April and May. A market garden town, it is set in a valley surrounded by an awe-inspiring range of mountains. An 18-hole golf course, considered one of the finest and most picturesque in Asia, attracts golfers year round. The surrounding tea plantations are renowned the world over for teas of delicate flavour and aroma. Small-scale vegetable farming is a major occupation here, and horticulture has also recently become a lucrative venture and many exotic blooms are nurtured in sheltered allotments behind the racecourse.
The racecourse itself is fairly dilapidated, but horses still race here during the Sinhala and Tamil New Year celebrations, which take place in April. You can take pony rounds around the course, or even up into the hills. A stroll around Lake Gregory is one of the best things to do here, as there are many scenic routes you can take. The old boathouse has been renovated, and provides refreshments for hungry walkers! The central park is close to the golf club, and is beautifully planned and laid out, so that flowers are in bloom throughout the year. Pidurutalagala (Mt.Pedro) is the highest peak in the country at 2524m, but is not open to the public because it hosts the island's main TV transmitter. Single Tree Mountain, which is accessible via Haddon Hill, is a less arduous climb and offers a pretty view.
Hakgala Gardens is a delightful little botanic garden about 10kms from Nuwara Eliya town, and is famed for its roses and ferns. The name means 'jaw-rock' and, according to legend, was carried over from the Himalayas in the jaw of the monkey God Hanuman. A little café called 'Humbugs' is located just outside the gardens, and specializes in a variety of confections starring the strawberry! About a kilometer from here, you will come across the Sita Eliya Temple, where Sita is believed to have been held captive by the demon King Ravana.
A visit to the Peak Wilderness Sanctuary of Horton Plains is easily organized from Nuwara Eliya town, and a visit to the spectacular St. Clair's Falls, Devon Falls and Lake Castlereigh is also recommended.